Designed by the Castos Team
Seriously Simple Podcasting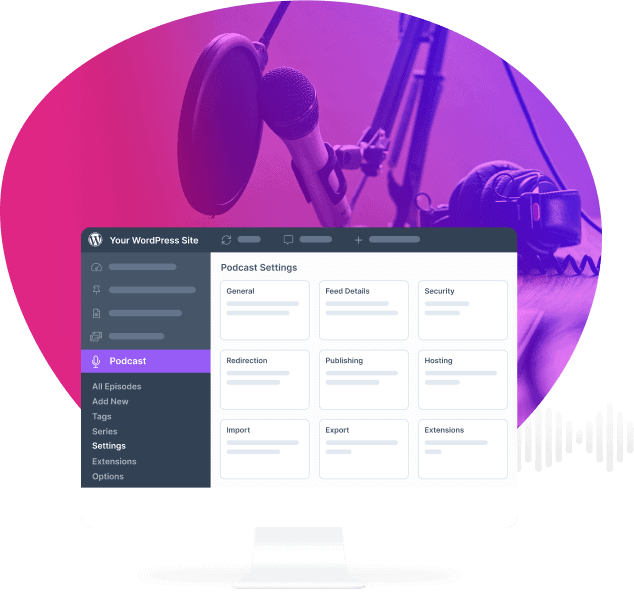 WordPress Podcast Management Made Easy
If you're just getting into podcasting or are already a veteran podcaster this is the best tool available to help you create and manage your podcast, right from inside the WordPress dashboard you know and love.
With more than 30,000 active installs and over 200 5-star reviews in WordPress.org Seriously Simple Podcasting is the top rated podcasting plugin for WordPress.
One Click Imports
Easily bring all of your podcast content into your WordPress site with our one-click imports.
Free to use to all Seriously Simple Podcasting users this is a great way to migrate an existing show into WordPress.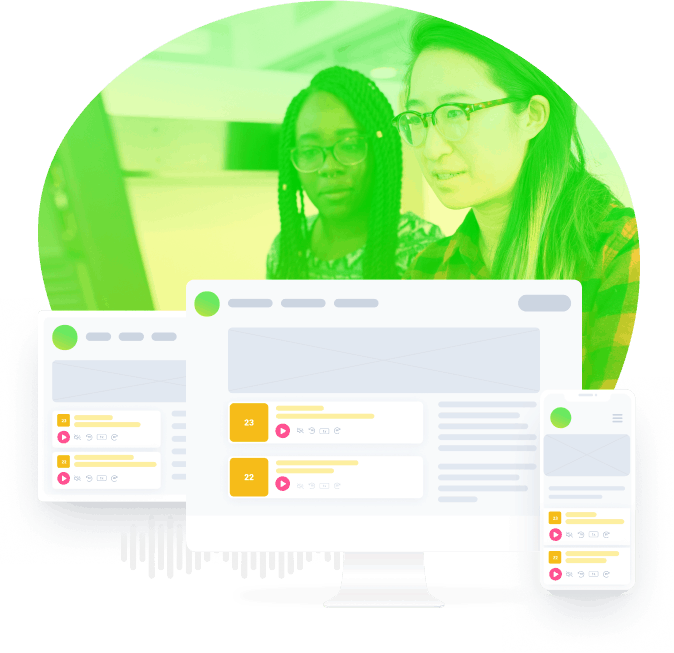 Enhanced Player Experience
Choose how you want your listeners to experience your podcast with specific players and shortcodes. You can even embed Spotify podcasts with the new WordPress editor embed block.
Testimonials
See What Our Customers Have To Say
Really loving Castos and the Seriously Simple Podcasting plugin. Makes my life so much easier than when we were using SoundCloud!
For me, my podcasts are just as critical as any of my other content on my sites. I have used Castos hosting for quite some time. The setup is easy and intuitive. The interface between WordPress, their plugin and the hosting is seamless. And the support is awesome. That's why I trust all three of my podcasts to Castos.
As the plugin title says, it's seriously simple podcasting.
Nothing more you can say.
– It's lightweight
– Easy to set up and publish
– Looks and sounds great.
It used to take me ages to setup this sort of site functionality manually.
Fantastic plugin…
GhostRyder
from WordPress.org
Thanks so much for making this plugin available. I was new to podcasting and managed to get my podcast published in the major podcast providers by using this plugin.
The plugin is easy to use and understand and the help and support documents are very informative.
An excellent plugin for anyone wanting to use WordPress for podcasting.
Mark Wilkinson
from WordPress.org
Watch
Seriously Simple Podcasting Plugin in Action
Growth
Simply the Best Tools to Easily Manage Your Podcast
We strive to make your podcasting journey easier so you have more time to focus on what matters… connecting with your audience.
Manage Multiple Shows
Create multiple separate podcasts, each with their own feed, from within one WordPress site. Our podcast Series let you easily create your own Podcast Network.
Better SEO Management
With all of your content in one place, it is easier to create links between podcasts, blog posts, and other types of content on your site. This is a huge win for SEO purposes.
Convenient Workflow
No more managing multiple platforms and publishing your episodes different places. Now everything can be done right from the WordPress dashboard you know and love.
Free Add Ons
Seriously Simple Podcasting is extensible to meet your every need. Genesis Support, Embedded Transcripts, Media Player Customization, and Featured Speaker Boxes give you everything you need to manage your podcast. See the add-ons.
Integrated Statistics
See which episodes are performing well and what your audience really enjoys listening to. We break it down by episode, and show you the best performing episodes of all time. Do more of what's working, and less of what's not. Your audience will love you for it.
Dedicated Hosting Platform
Host your podcast files securely on Castos, a CDN powered distribution platform built specifically for Seriously Simple Podcasting users.
Here's just a few podcasts already running on Seriously Simple Podcasting