Are you considering advertising on podcasts? Wondering whether podcast advertising can deliver a significant ROI?
Podcasts are growing in popularity every year–as of March 2020, 104 million Americans listen regularly and that number is expected to climb. As the medium continues to grow, now is the time to consider podcast advertising as a marketing channel for your business.

Different from streaming music or video content, podcasts are primarily consumed at home, during commutes, or while exercising.
With consumers turning to podcasts while performing other tasks and to fill downtime, brands need to grab and hold their attention. That means targeting the right audience with the right message at the right time.
To set your brand up for success, we'll walk through how to create a successful podcast advertising campaign. Starting with strategies and best practices, industry advertising rates, and podcast networks that work with a variety of shows, this is the comprehensive guide to effective podcast advertising.
To begin, let's first how advertising your brand within podcasts is a powerful way to reach new customers. 
Is Podcast Advertising Effective?
Podcast ads are capable of generating two to three times more engagement than radio ads, and 61% of podcast listeners claim to have bought something after hearing a podcast ad.
Podcast advertising revenue topped $678.1 million in 2019 and is projected to exceed $1 billion by 2021. It's no wonder that more businesses are steering towards this novel way of advertising.
The average podcast listener is a millennial who is well-educated and has a high-paying job. These people no longer pay attention to older, more traditional marketing channels like the radio. They like quick, on-demand content that caters to their specific interests.
Traditional marketing channels do not provide businesses with the same ROI (Return on Investment), which is why companies need to move on to newer channels to thrive.
Podcast advertising has proved to be lucrative for many businesses and can take your brand to the next level if implemented well.
Who Should Try Podcast Advertising?
Podcast advertising is relatively new, and companies are still figuring out the best ways they can use this marketing channel. However, with the right strategy in place, you can leverage this marketing opportunity no matter who you are.
Let's take a look at some of the people who should use podcast advertising as a means to grow their business.
With all the technology and media channels available, people tend to be more distracted and less loyal to brands. Although podcast advertising can be primarily used to build brand awareness, you need first to get in front of small but extremely engaged audiences.
Develop a cost-effective marketing strategy and create content that you know your audience will love. Then approach podcasts who serve your target audience.
Along with podcasts, audiobooks are also gaining popularity among the younger generation. People who listen to podcasts on their daily commute even choose to listen to audiobooks in genres that they enjoy.
As an author, you can create audiobooks and promote them to users who already consume audio-first content. Look for podcasts that have an audience of book lovers. You can also include your ads in podcasts whose audience consists primarily of your target audience.
In addition to authors, bloggers also frequently use podcast advertising to promote products like online courses and digital products. The podcaster either sells ad slots to the blogger or joins a blogger's affiliate program, earning a commission on every sale.
"New authors and bloggers are always looking for new ways to increase their readership, and podcast advertising is a great way to expand their message to a highly-relevant audience in their niche. Whether the advertiser is a New York Times Bestseller or just learned how to start a blog, podcasts are a great way to expand their reach and generate online sales."

– Adam Enfroy
According to Comscore, "Compared to the average consumer, podcast listeners are more likely to have a college or higher education, $100k+ household income, and to be early adopters in multiple categories including movies, electronics and CPG."
Since podcast listeners are first adopters and are tech-savvy, you can use ads as a way to get beta-users or further a proof of concept for your startup.
Promote your own show across complementary podcasts to reach known podcast listeners.
"Be yourself in your business and on your podcast. Be a unique voice. Not a clone of someone you look up to or want to be like. Be someone who connects deeply with your specific kind of people."

– Nadia, Little Voice Big Business
How To Create An Effective Podcast Advertising Campaign
58% of small businesses get started with a start-up capital of less than $25,000. If your company has a small marketing budget, , you need to make sure your podcast advertising campaign delivers new customers and revenue over time.
Here are some tips to make your podcast advertising campaign worth the money and effort:
Find your target audience
When looking for a podcast to advertise on, do not blindly approach those that have a vast audience.
Instead, check for the quality of that audience. Are they interested in your niche? Are they an engaged audience?
Here are some ways you can find your target audience:
Google "Topic target audience is interested in + Podcast".
Browse podcast directory category listings for many shows about one theme.
Use Facebook's Audience Insights tool to figure out what pages your users interact with most then find podcasts related to those subjects.
Look through podcast networks that cater to specific shows. For example, HeadGum (a comedy podcast network), Wondery (known for its immersive podcasts), and EarWolf Podcast Network (known for their celebrity hosted podcasts) are networks that allow brands to advertise across multiple shows.
Use host-read advertisements
Since 2018, host-read ads have been the preferred ad type in podcasts.
According to a study performed by Nielsen, host-read podcast ads were "significantly more likely to be described by respondents as authentic and believable, and less likely to be felt as forced."
When you let a podcast host read your advertisement, it follows the original tone of the show and is integrated seamlessly to match what the host is talking about. To have an authentic ad, encourage the podcast host to try your product. Listeners can distinguish when a podcast host has tried a product, compared to when they haven't.
In contrast, podcast advertisements that are prerecorded and placed throughout podcasts lack engagement opportunities. Listeners can fast forward through the programmed ad, causing a loss for your business and the podcast.
Choose the best placement
Podcast ads usually have three different placements: pre-roll, mid-roll, and post-roll. As the names suggest, pre-roll ads take place at the beginning of a podcast episode, mid-roll ads take place in the middle, and post-roll ads come in after the episode is over.
Pre- and post-roll ad placements are shorter and cost less. However, it is easy for listeners to miss them since they aren't a part of the episode.
Mid-roll ad placements are slightly longer and cost more. They typically garner more engagement as they appear within the podcast's content. Using a host read ad allows the episode to seamlessly transition into the advertisement without disrupting the tone of the show.
Pay attention to attribution
To justify spending money on podcast advertising, it's important to track its effectiveness.
Here are some tips to make podcast ad attribution simpler for your business:
Drive listeners to a dedicated landing page only referenced within podcast ads.
"When it comes to podcast advertising, PPC is a huge bang for your buck method to drive big signups. Blasting cheap PPC ads on both search and social will bring in loads of traffic. This is best paired with a dedicated landing page for improved conversions."

– Loganix
Check out this example of a dedicated landing page from EachNight that is dedicated to sleep health:
When EachNight approaches podcasts they would like to advertise on they can provide podcasts with a specific landing page to be mentioned during the advertisements.
Then, they can track the traffic to this page. The visitors that visit the newly created landing page are directed solely from the podcast.
Distribute a podcast-specific discount code.
When users use this special discount code to purchase your products, you'll l know that they came to your ecommerce website from the podcast.
Include a "How did you hear about us?" question in the user registration flow.
When you include this question in your website registration form, users can check off podcasts as an answer, helping you keep track of your traffic sources.
Free Resources to Help You Launch, Grow, or Monetize Your Podcast
It's our belief at Castos that podcasting shouldn't have to be hard or overwhelming and we've made it our mission to support creators by reaching out a helping hand to answer the questions often arise over the course of their show's journey.

Enter your email below to take advantage of the latest tips, tricks, and advice we have to offer.
Podcast Advertising Rates In 2020
AdvertiseCast reports the industry average rates for podcast advertising as follows:
$18 for 30-second ad CPM
$25 for 60-second ad CPM
Where CPM is the cost per mile or cost per 1000 listeners. They also have a handy calculator you can use to check podcast advertising prices:
You can use this tool to get a rough idea of how much you need to spend on your podcast advertising campaigns to get the results you want.
Podcast Advertising Networks To Try In 2020
When you have finally decided to invest in podcast advertising to grow your audience, you can use these networks to distribute your campaign:
Midroll
Midroll is an online advertising company that matches podcasters with advertisers. They provide production, distribution, and monetization services for podcasts.
Midroll hosts read live ads that endorse a particular brand or product.
AdvertiseCast
AdvertiseCast claims to integrate an ad buying and management platform with full-service agency capabilities to make podcast advertising simpler.
They help to start and manage efficient advertising campaigns that provide both advertisers and podcasters with unparalleled returns.
PodGrid
PodGrid aims to connect great advertisers with great audiences. The company was started by two independent podcasters when they faced the challenge of finding a model for advertisers on their show for their niche audience.
PodGrid network shows have small but niche and engaged audiences, which is what sets them apart. They take away the hassle of scouting for shows that focus on your target audience. This reduces wastage of expenditure on shows that don't bring you much revenue.
Archer Avenue
Archer Avenue helps advertisers reach highly engaged and tech-savvy consumers through podcast advertising.
They also help podcasters pitch their shows to great sponsors to find the best match. They deliver your message in a style that is a seamless part of the show.
PodcastOne
PodcastOne is an advertiser-supported, on-demand digital audio network. They help advertisers discover, connect, and collaborate with high-quality podcasts that have a targeted and engaged audience.
They have more than 2.1 billion downloads each year and produce about 350 podcast episodes per week.
Authentic Shows
Authentic Shows (formerly Podtrac ad services) boasts 13 years of experience as a podcast advertising company. They provide advertising representation for podcasts and support advertiser media planning.
They work with over 200 top podcasts and help leading brand and direct response advertisers plan campaigns to reach their target audience on top podcasts.
Summary
Podcast advertising is becoming an effective way for brands to reach and engage with new customers.
To create an effective podcast advertising strategy, you need to find your target audience, search for the right podcasts to advertise on, and choose the best placement of ads according to your budget and advertising goals.
Monitor your podcast ad attribution so that you know which channels are bringing you the most traffic and, which ones you need to invest in more. You can use strategies such as dedicated landing pages, exclusive discount coupons, and consumer surveys to measure this.
Make use of podcast advertising networks to find the best podcasts and the optimum placement of your ads to get the best results.
As an advertiser, you need to do your research and find your ideal customer so that you can tailor your podcast ads to their needs. When you care about your audience and their challenges, your message will resonate with them and make them your loyal customers and fans.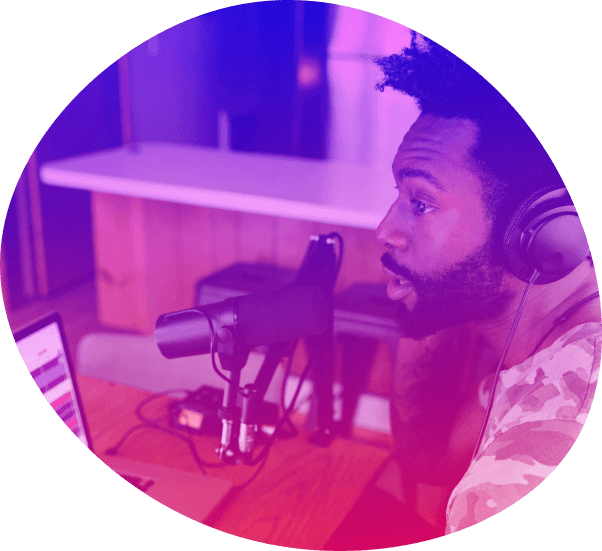 Post written by Beatriz Estay. Beatriz is a Small Business Content Marketing Specialist at BigCommerce and the fashion and lifestyle influencer behind The Letter Bea, an Austin, Texas based blog. She holds a B.A. in Communication and Sociology/Anthropology from Lake Forest College and specializes in ecommerce, marketing and merchandising strategies, influencer and branding work, and social media. When she's not curating content, Beatriz loves to travel the world, share her journey with Type 1 Diabetes, and find Austin's most Instagram friendly spots.