If you're looking to learn how to promote a podcast and how podcast promotion and marketing can help you grow a listenership, you're in the right place!
You likely got into podcasting with the goal of sparking a conversation around a topic you're passionate about. Cultivating a community of listeners from around the world who share your interests, who value your point of view on a topic.
As Hot Pod turned five last this year, they asked their readers "What are you most frustrated by about the podcasting industry?" Readers offered their answers with one saying, "It is so hard to get people to know my show exists. I've tried everything to boost my numbers…it's so hard to promote yourself above the sea of podcasts, especially if you're not a new buzzy show."
If you're like the above podcaster, gathering 50 downloads per episode was thrilling at the start but now you're ready for more. Consistently hitting hundreds or thousands of listens takes diligence and a willingness to test a few different podcast marketing strategies so that's where we come in.
Ahead we're sharing 20 tactics real podcasters use to promote their show. Our goal isn't to repeat the same podcast marketing strategies you've seen everywhere else. Instead, it's to give you the tools and actionable insights needed to grow a show from one to one thousand listeners.
But first, you'll need to nail the two pillars of podcasting. These are the cornerstones of quality promotion and growth.
The Two Pillars of Podcasting
Before jumping right into our top promotional strategies, let's take one step back to assess the foundation of our podcast. We'll start with the two main pillars of podcasting, quality content and time. We need to make sure what we're currently creating is worth promoting and that we have realistic expectations around the timelines of success.
Quality content
Marketing a bad product is a waste of time. No amount of money, creative marketing angles, or Hail Mary strategies will grow a stale podcast. So before you start trying to crack the code on podcast marketing, first make sure it's up to snuff.
What makes a good product? It has to hit these three qualities:
Valuable: Your listeners need to gain something from the episode. They either learned new information or a skill, were entertained, or satisfied a curiosity.
Unique: Your podcast's point of view adds something new to the conversation, however slight. Uniqueness varies for every topic so start by creating Venn Diagrams against others in your niche. If too many data points land in the middle, focus on refining your differentiating factors first.
Sticky: You podcast needs to capture and sustain an audience's attention. If your current listeners aren't consistently consuming your episodes in full, focus your efforts on the content better. Listen to podcasts that are similar to yours, study their formats, content, and structure. Think about how you can incorporate those features into your show and improve upon what they've created.
The best long-term strategy to promote a podcast is by providing value. Gimmicks and shortcuts may work in the short-term, but they won't sustain you. Instead of leaping on the latest marketing trend, focus on creating value through strong relationships and quality content.
Time
With quality content under your belt, next turn to the second important pillar: time. We know Rome wasn't built in a day and the same can be said for podcast audiences.
Remember, many hosts produce a podcast for 5-6 months before seeing major upticks in their listenership. That means persistently promoting ten top notch episodes that ultimately see minimal engagement. Don't get discouraged. Podcast marketing is a long term endeavor.
Trust that promoting a podcast takes time and growth depends on consistently producing engaging content.
Publish Your Episodes to YouTube Automatically
If you want a big audience, your podcast needs to be available everywhere. Reach your audience on the largest search engine and #1 podcasting platform on the internet — YouTube. Even though it isn't a music platform, more people listen to audio content on YouTube than anywhere else.
How does YouTube Republishing work?
YouTube Republishing is available in your Castos dashboard. Castos will convert your podcast audio files to beautiful-looking videos using an image as the visual component. You can set whatever image you like, such as your cover art. The same image is used for each video.
After the basic setup, Castos will automatically publish your videos to the YouTube channel and/or playlist of your choice. Set it once and forget about it.
Why publish your podcast episodes on YouTube?
Bigger Reach – Share your content with a wider audience.
Zero Resources – Automatic republishing happens when you publish.
Enhanced SEO – Amp up your SEO results publishing on YouTube.
Available Free – Included FREE with all Growth & Pro accounts.
How do you set up YouTube Republishing?
All you need to do is create a one-time connection between your Castos account and the YouTube channel of your choice. After that, anytime a podcast episode is published, it will be automatically converted to a video file with your thumbnail image as the background, and published to YouTube for you.
What's the cost of YouTube Republishing?
YouTube republishing comes standard on all Growth and Pro plans. You can upgrade your subscription settings right inside your Castos dashboard in the My Account -> Republishing tab.
Start Publishing on YouTube

Zero setup. Turn on and off any time.
How to Find the Right Strategies to Promote a Podcast
With so many podcast marketing strategies to choose from, there's a process to figure exactly which tactics are right for your show. As you work to find your perfect marketing mix, keep these two factors in mind.
Focus on your audience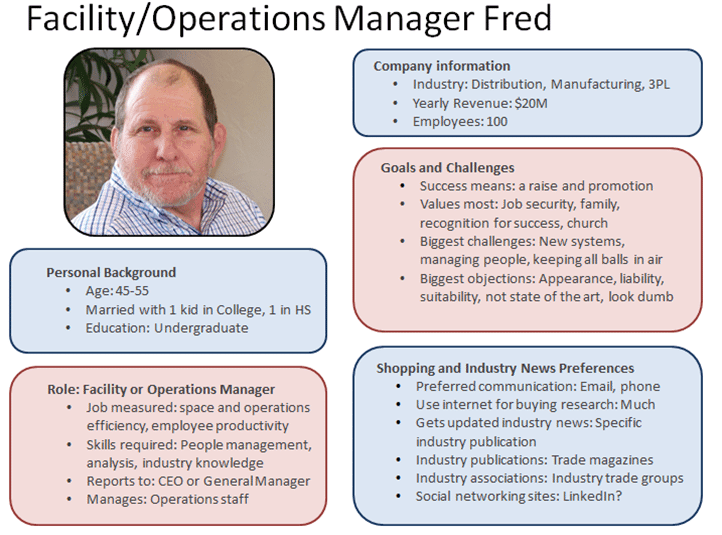 It would be great if your podcast appealed to everyone, but that's probably not the case. Instead of trying to market to all podcast listeners, focus on the ones who get the most value from your show. Over time, take steps to learn as much as you can about that audience so you can design promotions that finds them with the right messaging.
Aggregate everything you know about your listener into an audience persona document so you can refer to it when crafting marketing copy.
Experiment and measure
Whenever you take steps to promote a podcast, it's important to try new things and measure their results. In fact, you should run multiple tests to find the tactics that work.
For instance, let's say you decide to answer questions on Quora to drive traffic to your podcast's website. It would be smart to add tracking codes to the links in your answer to determine how many people ultimately land back on your site. Without any tracking parameters, it's difficult to decide if a podcast marketing tactic is successful or not.
The data generated by tracking experiments provides actionable insights into what channels drive new subscribers. In marketing, focusing on the real world numbers is a better strategy than going with your gut feeling.
With a foundation set, let's start with our 20 tried and true strategies to turn up the heat on your podcast promotion.
Podcast Marketing Strategies For 2022
Podcast marketing isn't a one-size-fits-all game. A strategy that floods hundreds of downloads for one show may be a slow drip for another.
Keep variety in mind when charting out a marketing strategy and see what sticks. You'll have to go through trial and error at the start, figuring out what works and on which channels. Testing new ideas, different messaging angles, and pushing yourself out of the box may unearth the audience you've been searching for.
How to Promote a Podcast Table of Contents
1. Release at least 3 episodes on launch day
If you haven't launched your podcast yet, create at least three episodes before you release. If you don't have a few episodes for new listeners to explore, there's a good chance they won't become invested and will probably forget about you.
Online business coach Pat Flynn recommends posting three to five episodes at launch so new listeners can binge a bit. "I actually received negative reviews from people who had listened to the first episode and were upset that there was only one," he says.
2. Submit to podcast aggregators and directories
A podcast aggregator, called a podcatcher, is an app that plays podcasts. The most well known podcatcher is Apple Podcasts, the default podcast app that comes with iOS. But there are plenty more, including:
Create accounts and submit your RSS feed to every podcast directory so new episodes will automatically be published to each platform. This will expose you to new audiences as they browse their preferred listening app for new shows to consume. This is one of the most effective podcast marketing tactics you can do.
3. Prompt your listeners to subscribe, share, and leave reviews
Ask your listeners to subscribe, share, and review your podcast at the beginning and end of each episode. The best way to position these calls-to-action is to be authentic instead of pushy. Be honest and explain that as your podcast grows, you'll be able to produce better content for your audience to enjoy.
4. Publish at strategic times
When we spoke with one of our customers about how to promote a podcast, he said it's critical that you publish at strategic times. If you're just starting out, look at similar podcasts and identify when they publish. If you see a trend, there's probably a reason. Follow that trend until you have your own data.
Over time dig through your podcast analytics to see when people listen to your episode. If you see a trend within your own audience, experiment to see if it's true.
5. Don't forget about the back catalog
Your back catalog is chock full of interesting content and the perfect way to hook new subscribers. If you mention a topic that you've covered in a previous episode, add a quick aside with the episode number: "If you want to learn more about productivity, check out episode #17 where we spoke to John about managing a busy schedule." Remember to link to them in the show notes to make it easy for the listener to find.
6. Hacking word-of-mouth recommendations
Word-of-mouth advertising is one of the most effective podcast marketing strategies available. Finding the right places to spread your message is step one. Your audience congregates in certain places in the real world so it's your job to find them and attend as well. Research conferences, meet ups, or local events in your area that relate to your podcast. Then when you go, have a plan ahead of time to make the most of the event.
Network your heart out by talking to the event's attendees and speakers. Don't be afraid to mention you work on a podcast and how it relates to why you're attending the event.
7. Network with other podcasters
Promoting a podcast well means staying on top of new ideas, trends, and techniques. The best way to keep yourself informed is by joining a community of other podcasters. They will give you help, offer support, and discuss new ways to promote your podcasts. If you invest yourself fully in a community, it can become one of your best resources.
Here are a few communities to explore to learn how to boost your podcast marketing:
8. Cross-promote relevant podcasts
Other podcasters probably have audiences similar to yours. Reach out to those creators and ask to set up a cross-promotion. It's simple: You mention them and they mention you. Start by reaching out to shows with audiences of the same size as yours. They are most likely to respond.
9. Be a guest and invite a guest
Pitching yourself as a guest on another show is a great way to introduce your content to an aligned, qualified audience. Similarly, including interesting guests on your own show produces more engaging episodes and adds a unique point of view for your listeners. Be sure to create a podcast press kit for guests to easily share the episode.
Focus on working with other podcasts that are within your niche and have a complementary audience to yours. To find relevant podcasts to work with, try out these resources:
r/PodcastGuest Exchange: a subreddit for podcasts looking for guests. Pitch your area of expertise and a bit about your show and others can ask you to come onto theirs.
Radio Guest List: subscribe to their Guest Request newsletter and receive pitches from podcasts looking for guests every Monday and Wednesday.
Facebook groups: dedicated podcast Facebook groups like Podcast Movement or Podcasters' Support Group are great places to swap guest opportunities to mutually benefit both shows.
10. Contact people you mentioned on your show
If you mention a person or brand on your show, reach out to them after you publish the episode. Pull out the quote where you talked about their product and ask if they'd be willing to share your show on social media. This usually only works if whatever you said was positive.
When we asked some of the hosts we work with how to promote a podcast without investing a lot of time, this was a common recommendation.
11. Add value to online communities
There are millions of conversations happening on Facebook, Quroa, Reddit, and Twitter likely around the topic of your podcast. One of your episodes could add value to the discussion and introduce the show to new listeners.
Search each platform for threads and forums related to your show. Once you find a few groups with enough engagement, start adding your value. But be mindful. This strategy takes tact. First focus on solely being part of the conversation without promoting your show. Actually being part of the community will be beneficial when a the right post to promote yourself does come along. If you come off as too promotional, your podcast marketing will seem like, well, marketing.
12. Let Your Guests Know When Their Podcast Episode is Live
Gary from The Biohackers Lab podcast recommends that if you interview guests on your show make sure to email them when the episode goes live, this is such an easy thing to help promote your episodes and make your show look professional to guests. Use an email template where you add the Castos episode link to their interview and let them know you are tagging them on all your official social media platforms where you can as well, and thank them for their time in doing the interview. End by asking them if they are happy to would they mind sharing their episode where they feel appropriate in order to help them get more listens too. You might find some guests have resource pages and will want to add their interview with you on their websites too, which helps you podcast brand grow.
13. Get media exposure with HARO
Help a Reporter Out (HARO) is a service that connects journalists with authoritative sources. By enrolling in the platform as a source, media people will reach out to you when they have questions or need comments for articles, TV, or radio. In exchange, they'll quote you and link to your site.
14. Convert your podcast into a YouTube video
This tip is similar to submitting your show to different aggregators. Great podcast marketing means making your show available in more places.
Get double the exposure from one episode by repurposing its content for YouTube. The easiest way to upload a podcast to YouTube is to convert the MP3 audio file into an MP4 format. Next add a branded image to appear for the duration of the video and upload. Be sure include show notes and links to your website, subscribe links to other listening platforms, and social channels in the description.
Another route that requires more equipment is recording both video and audio content as you produce an episode. Rather than having a static image on screen, viewers will see the host talking live as they follow along. This is a great option if you interview guests or have a co-host.
Not sure if video podcasting is for you? Read our full guide on four different ways to repurpose your podcast for YouTube and why you should try it out.
15. Cut that YouTube video into clips
If you repurpose a full episode into a video, why not go back and create shorter 1-3 minute soundbite worthy clips. You'll captivate the viewers who consume longer videos and those that prefer to share shorter clips.
New viewers can easily consume these videos, get a sense of what your show is about, and decide to listen to your other videos. YouTube's algorithm will also suggest your other clips, making it easy for users to watch more of your content.
16. Customize posts to each social media channel
What works on Facebook doesn't necessarily work on Twitter. People expect different types of content on those platforms. Facebook, for example, tolerates longer posts and deeper discussions. Twitter is for short updates. Your Instagram posts will only do well if there's a strong photo attached.
So don't blast the same social media posts to every platform. Customize them so they're attractive everywhere.
17. Tease episodes with audiograms
An audiogram is a podcast marketing technique to promote your audio content in a visual way. It's the combination of an image, a soundwave, and an audio track. Sometimes it includes a transcription of the clip (like subtitles). This makes it more attractive to users who expect video content on social media platforms like Facebook, Instagram, and Twitter.
18. Record a tagline with your guest
Have you ever heard a celebrity plug a radio station? "I'm Taylor Swift and I love KIS108." You can do the same with your podcast guests. These make great teasers without revealing the episode's content, especially if your guests are well-known to your audience. (Pro tip: Stitch all of these plugs together to make intro.)
19. Add value on social media
Social media is a great way to connect with new people to grow your audience. But a lot of hosts use social media is an advertising platform. They simply announce their new episodes, promote their promotions, push their merchandise, and advertise for their sponsors.
Instead of announcing a new episode on your preferred social media profile, open a discussion into the topic. Ask the community what they think about the topic or what else they know. Put the focus on them instead of you.
Part of adding value also means giving some things away. Don't worry – you don't have to reveal your episode's big secret/lesson/story, but it's smart to give your subscriber's something that exhibits just how much value they'll get out of the full episode.
We go into more detail about promoting your podcast on social media in our full guide: How to Promote a Podcast on Social Media.
That said, some of your content should be self-promotional. Aim for an 80/20 spread, 80% of content should be valuable and 20% should be promotional.
20. Run giveaways on social media
It's no secret that giveaways are great tools to build an audience, even if you don't give away much. Set up a giveaway event where the winner receives something that relates to your brand. For example, if you podcast about productivity and habits, you could give away 30 minutes of consulting time. Do not give away something generic like an Amazon gift card, otherwise you'll get sign ups from people who don't care about your brand.
To enter the giveaway, let entrants earn entries by following and sharing your brand. You might give them one entry for following you on Twitter and three entries for referring a friend. Use an app like Wishpond, Woobox, or KingSumo to manage the giveaway.
21. Optimize your podcast website for search
A podcast website is important. From SEO benefits to being a platform you fully control, all shows should have their own site. But what good is a website if you're not regularly updating it with your freshest content?
Each time you upload a new episode and it's distributed to every listening app, create a new post on your website too. The post should have an embedded player, transcriptions, and show notes to make the biggest impact.
When you create a page, make sure it's optimized around a keyword people search for to find that kind of content. Put that keyword in the following places:
The page's H1 title
Some of the page's subheadings including H2, H3, H4, etc.
The ALT attribute of any images
At the beginning and end of the content
In the page's meta description
In the page's <TITLE> tag, if different than the page's H1
Scattered throughout the content regularly, but don't sacrifice readability
Recently, Google started crawling audio material and including podcasts in search results. To capitalize on this update, try targeting episodes to a few keyword phrases your intended audience often searches for. Include those same keywords on that episode's post for double SEO benefits.
Get a Beautiful and Responsive Podcast Website – For Free
Each podcast you create in Castos gets its own beautifully designed, mobile-responsive podcast website. Sign up for a 14-day free trial to see your podcast website in action, or enter your email to learn more.
Castos creates custom podcast webpages for every user so you have a basic podcast website right out of the gate. Have all of your episodes listed in one place and start appearing in Google's search results immediately.

If you already have a website on WordPress, check out our Seriously Simple Podcasting plugin instead. It helps 20K+ podcasters manage their show right from their WordPress dashboard.
22. Create a dedicated podcast landing page
If your podcast supports your side hustle or blog, create a standalone landing page for potential listeners to explore.
Your landing page should have one purpose: to get people to listen to an episode. Fill it with information to help them make that leap, such as:
A simple, clear, benefits-based headline that describes your show.
A few paragraphs that describe your show and the purpose it serves. Make sure to hit your listeners' pain points.
Positive testimonials/quotes from listeners or influential people about your show.
A list of links to recent episodes.
Buttons to subscribe to your podcast wherever you're listed.
This Conversion Cast landing page is a great example. Notice how it's informative, but it also drives you to listen and subscribe.
23. Add links to your email signature
Include links in your email signature to places people can download or listen to your podcast. You should also try including a link or two to your most popular episodes. This tactic doesn't have the greatest return, but it's a one-time easy setup.
24. Start an email newsletter
Email marketing has the best return on investment out of all the digital marketing channels: 4400% ROI and $44 for every $1 spent. It's a simple and intimate way to connect with your fans.
Collect the email addresses of your listeners on your website then send an email every time you publish a new episode. OptinMonster, HelloBar, and Thrive Leads are great apps to collect addresses on your site.
25. Purchase paid ads
Paid ads are great ways to collect traffic by connecting with your target audience. Facebook ads display to people whose interests align with your targeting. There are two ways to go about this:
Purchase ads that link to your podcast's landing page. This method is easy to set up once and leave it running, but you'll have to target a broad group, which could be expensive.
Purchase ads that link to individual episodes. This method is effective because you can target people who are only interested in that episode (often done by targeting your guest's name), but it's more complex to set up and you have to do it for every episode.
26. Leverage influencer marketing
Influencer marketing is the practice of using influential people to expose your podcast to new audiences. Essentially, you just find someone who has a following that overlaps with your target audience, reach out to them, and build a mutual beneficial partnership to promote your podcast.
Keep in mind that this podcast marketing technique requires some reciprocity. If you want to work with an influencer, you have to give something back as well. You may have to give them a shout out on your show, free products, or some kind of monetary compensation. Every influencer has their own goals, so be open to unique arrangements.
27. Advertise on podcast apps
If you're already on the popular podcast apps (like Overcast or Listen Notes, etc.), consider boosting your show's position by purchasing ads. How your ads appear will depend on the app, but in most cases the ad will place your show at the top of your category list. In some cases, the ad will place your show in the "what's hot" or "most popular" categories (or their equivalents).
28. Purchase Google AdWords ads
AdWords are simple: You buy ads on Google for terms people search, like your podcast's main topic. When searchers click on an ad, they are taken to your podcast website.
Unlike Facebook ads that interrupt the user experience (as targeted as they may be), AdWords put your website in front of users when they're already looking for that kind of content.
Going Forward with Podcast Marketing
Learning how to promote a podcast is a trial and error process. Finding the right podcast marketing mix requires testing a few different strategies to see what sticks for your show. It takes creativity and diligence to consistently chip away at.
Starting with top notch content and patience are the two pillars when beginning to promote a podcast. Remember no amount of marketing dollars will grow an audience for a subpar product so spend time refining your formula to produce high quality episodes.
Along the way, iterate on the strategies that routinely drive new subscribers and keep your eyes open for new ways for an audience to discover you.